GEMWORK RADIO SHOW LIVE FRIDAY NIGHTS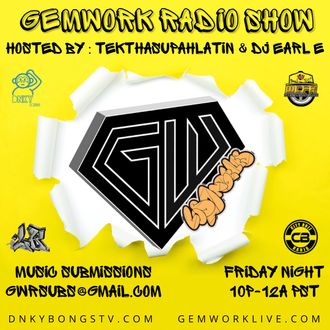 FIRST FRIDAY'S
LIVE from Carson, CA. (Anytime Tek is in Cali)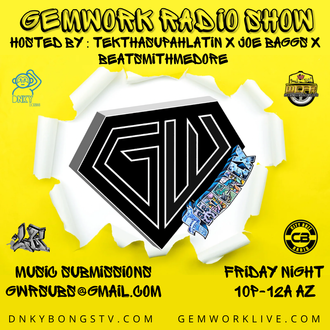 FRIDAY NIGHT'S
LIVE from Phoenix, AZ (Anytime Tek is in AZ)
WELCOME TO DNKYBONGSTV
THE #DBTV CHANNEL
*** GEMWORK RADIO SHOW - LIVE FRIDAY'S 10P-12A (ON HOME PAGE) ***
Icons In Music  Pod -  #TILTHETAPEPOPS / #TTTP (Monday's)
Monday Night ComptonMania - #COMPTONMANIA / #CPTM (Monday's)
Comic Book Pod - #COMICBOOKTRAPHOUSE / #CBTH (Thursday's)
 Entertainment News & Music - #CALISFINESTRADIO / #CFR (Friday's)
 Hip Hop Culture Pod - #GEMWORKLIVE / #GWLIVE (Saturday's)
Welcome to the DNKYBongsTV Network! The highly anticipated, independent hip hop culture platform. DBTV's main focus is to develop, groom & create maximum visibility for the dopest undiscovered talent all over the globe. 
The DBTV Network is a part of the biggest Dj Coalition in the Nation, THE FLEET DJ'S! With 650+ Dj's scattered all over the states and various countries, we're dedicated & focused on discovering and breaking new talent on a daily basis. 
Please do not hesitate to contact us for Website services, Dj record pools, artist interviews and/or interest in Fleet Dj Conference Calls (Regional & National).  
"#DNKYBongsTV - Where Hip Hop Podcasts"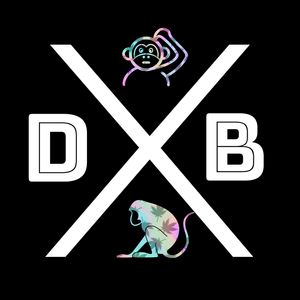 DNKYBONGSTV X COMPTON MANIA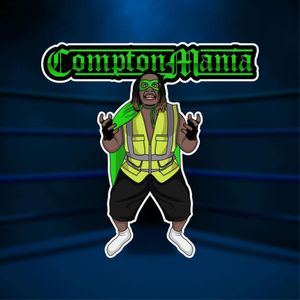 GEMWORK RADIO SPOTIFY PLAYLIST